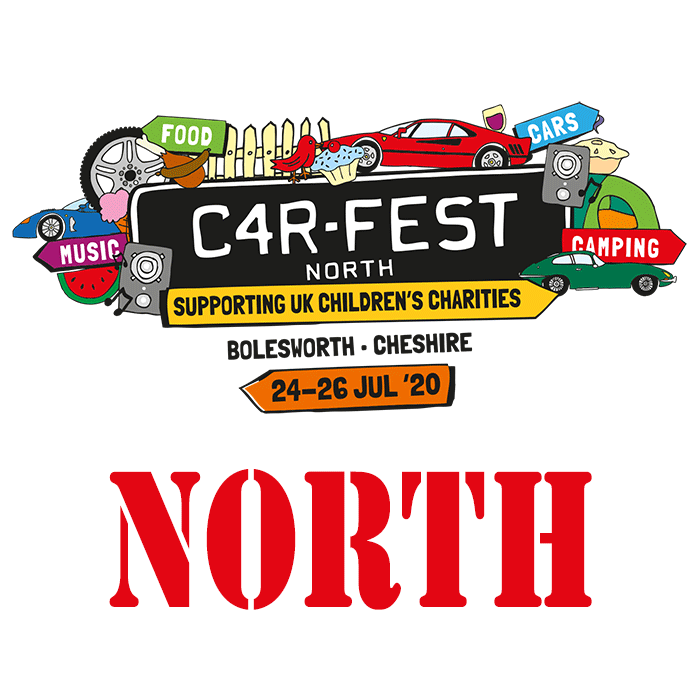 This year CarFest will be celebrating its 10th Birthday and will bring you the best of music, cars and stars, all whilst raising funds for UK Children's Charities.
In order to ensure that camp CarFest is fully Covid-compliant, visitor numbers are being restricted, which does mean tickets are limited, so don't risk missing out!
To make a booking for Camp CarFest North 2021 select you accommodation from the options below.
You must purchase OFFICIAL WEEKEND WITH CAMPING tickets from the festival to use our service. Festival tickets are NOT included in any of the prices below.
Official CarFest website ticket Info
Please note: Please do not book weekend day tickets if you are staying with Tangerine Fields. Only WEEKEND WITH CAMPING tickets will give you access to the Tangerine Fields Campsite.
Also note: Entry to the Tangerine Fields campsite will be on Friday 23rd July so please do not purchase Big Early Tickets.
Directions
CarFest North takes place in Bolesworth, Cheshire
Check in times and when the gazebo is staffed
Friday 9am - 10pm
Saturday 9am - 3pm
Sunday 9am - 1pm
Please Note: Entry to the Tangerine Fields campsite will be on Friday 23rd July so please do not purchase Big Early Tickets. There will be no entry to the Festival after 10pm so ensure you are arrive in good time.
Contact
Any problems finding us please call our on-site team on (number to follow). Please note: This mobile number will only be active from Thursday. For enquiries prior to this time please contact our office via bookings@tangerinefields.co.uk quoting your booking reference number
Tangerine Fields will be located in a seperate field, enclosed by fencing with stewards on the entrance to increase security.
Toilets and Showers
Our campers will have the use of private hot showers and dedicated toilet facilities within the Tangerine campsite.
Hairdryers, straighteners and hairtongs are available at our in-camp Pamper Parlour.
Campsite Cafe
Providing you your morning coffee and some lovely food the Tangerine campsite will have its own dedicated in camp cafe.
Festival Information
Chris Evans presents a magical weekend of music, cars, food and family fun, all in aid of UK children's charities!
Come join us for Camp CarFest North.
Website www.carfest.org
Choose your pre-pitched tent and essentials