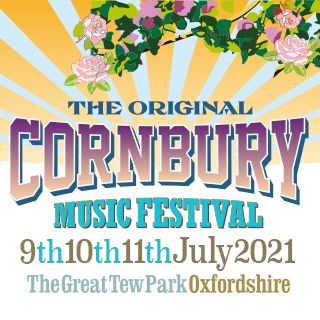 Dear Customers
Cornbury Festival has been postponed to 2022. You have the following options for your Tangerine Fields bookings;
You can choose to roll over your booking to 2022. If this is the case, you don't need to do anything, we will create a 2022 booking for you.
Alternatively, you can close your booking and take a full refund. If you wish to take this option, please email bookings@tangerinefields.co.uk with the words REFUND and a note of your TF booking reference number. If you have more than one booking, please be sure to note down all booking reference numbers. Refunds will take 2 to 3 weeks to process and we thank you for your patience. Money will be returned to the card used to originally pay, if your payment details have changed, please let us know the details of an account to credit.
Thank you for all your messages of support. This is a testing time for the music and events industry in general and we all appreciate your support.
Take care and look after each other.
Team Tangerine
2022 Ticket Information
You must purchase OFFICIAL WEEKEND WITH CAMPING tickets from the festival to use our service. Festival tickets are NOT included in any of the prices below.
Official Cornbury Festival website and ticket info
Important Boutique Campsite Info
Tangerine Fields accommodations will be pitched in the BOUTIQUE CAMPSITE only and you must book Glamping Tickets from the accessories section for each person 18+ (£15) and Under 18 (free) that will be attending for access to the Glamping Area.
The Glamping Wristbands fee is passed in full onto Cornbury Festival.
Directions
The lovely Cornbury Music Festival is located on the beautiful Great Tew Estate in the heart of the Cotswolds.
Click here for directions to the festival
Location
Find us in the GLAMPING CAMPSITE at Cornbury it is shown on the site map.
Head for the Glamping car park as requested by the stewards. You will then be directed to the Glamping reception which is past VIP parking. Check in at the Glamping Reception and they will then send you down to Tangerine Fields which you will find if you carry on walking down through the arboretum with the wall on your left. You will find Tangerine Fields reception further down the field on the right (just past the campervans)
Check in times and when our gazebo is staffed
Thursday 2pm - 10.30pm (Campsite gates close at 10pm)
Friday 9am - 12 midnight (Campsite gates close at midnight)
Saturday 9am - 4pm
Sunday 9am - 1pm
Contact
Any problems finding us please call our on-site team on (number to follow) Please note: This mobile number will only be active from Thursday 12 noon. For enquiries prior to this time please contact our office via bookings@tangerinefields.co.uk quoting your booking reference number.
Tangerine Fields will be located in the Boutique campsite. This will be seperate to General camping and enclosed by its own fencing with stewards on the entrance to increase security.
Every Adult (18+) must book a Glamping Ticket from the accessories section to access the Glamping Field.
Toilets and Showers
Our campers will have the exclusive use of private hot showers and toilet facilities within the boutique campsite.
Hairdryers, straighteners and hairtongs are available at our in-camp Pamper Parlour.
Festival Information
Set in the tranquil heart of Oxfordshire the Cornbury Festival is one-of-a-kind: an eclectic and eccentric musical carnival - a dynamic summer festival disguised as a country fayre - a lovingly crafted, top notch, very English open air party, tailor-made for the whole family.
At Cornbury there is something for everyone – an eclectic mix of music across 4 stages, a fantastic children's area, a huge choice of culinary delights, an extensive range of arts and crafts stalls, roaming entertainers, a fun filled fairground, relaxing therapy and massage zone, a farmer's market selling local produce, the fabulous Disco Shed for those who want to dance their socks off, an exclusive VIP area, beautiful campsites, and above all a magical atmosphere that you would find difficult to describe to anyone who hasn't experienced Cornbury for themselves.
Website - www.cornburyfestival.com
Choose your pre-pitched tent and essentials