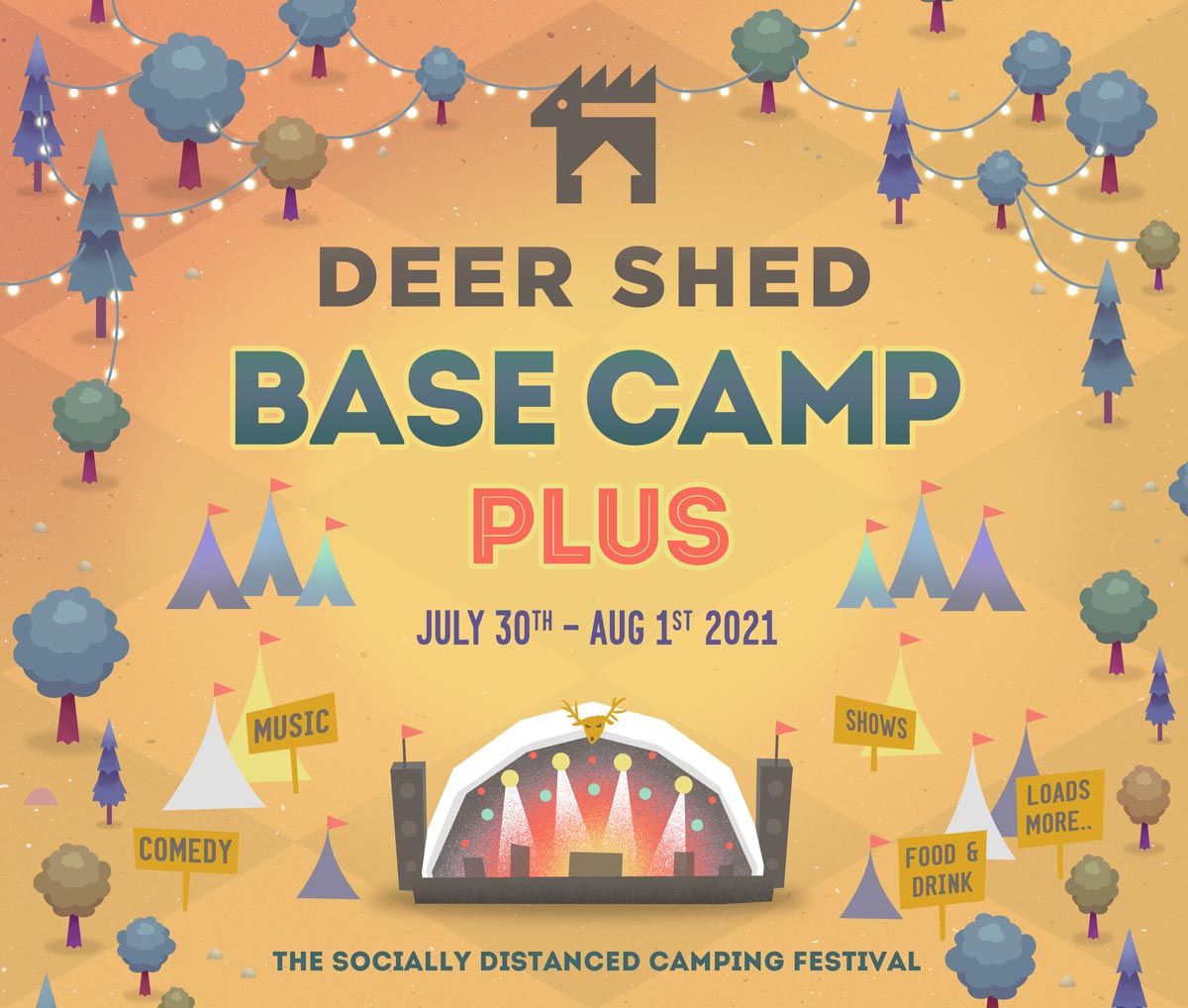 Ticket Information

You must purchase OFFICIAL TICKETS from the festival to use our service. Festival tickets are NOT included in any of the prices below.
Directions
Deer Shed Base Camp Plus takes place at Baldersby Park, Topcliffe, North Yorkshire
Click here for for directions and festival travel info
Car Parking
You will be emailed by Deer Shed prior to the event which entrance you need to use, gate 1, 2 or 3. Entrances will be clearly sign-posted as you approach Baldersby Park.
Location
Your Tangerine Fields Tent will be ready and waiting for you in your booked pitch. Follow the instructions supplied by Deer Shed to find your pitch.
Check in times
Arrivals from Friday 10am
Campsite closes midday Monday
Contact
We will have a reception on site and you can contact our staff (number to follow) over the festival weekend with any issues/questions. Please note: This mobile number will only be active from Friday 10am.
For enquiries prior to this time please contact our office via bookings@tangerinefields.co.uk quoting your booking reference number.
Camping at Base Camp plus is all about space.
Every family group that normally lives together will have their own 12m x 12m camping pitch. You park in your pitch and each pitch has it's own loo including on board water for washing. A pitch is for a car plus tent OR a car plus caravan OR a campervan, and you can book a pitch next to your friends.
The full fat Deer Shed Festival has once again been postponed (until 2022). However, all is not lost and we would love to welcome you to Base Camp Plus on the July 30th - August 1st weekend!
Base Camp Plus is an intimate socially distanced camping festival. Live music, comedy, shows, workshops, wellbeing and Wilderwild activities. We will have an outdoor main stage plus other pop-up performance spaces.
Choose your pre-pitched tent and essentials