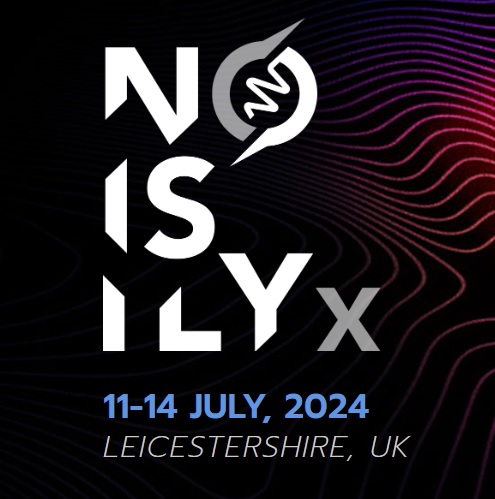 2024 Ticket Information
You must purchase OFFICIAL WEEKEND WITH CAMPING tickets from the festival to use our service. Festival tickets are NOT included in any of the prices below.
Directions
Set in the rolling hills of the Leicestershire countryside, 10 minutes from Grantham. Ticket buyers will be sent the postcode with their festival tickets from Noisily Festival.
Location
We will be located in the General Campiste close to the toilet and shower facilities. Further info will follow closer to the festival
Check in times and when our gazebo is staffed
Thursday 2pm - 11pm
Friday 9am - 12 midnight
Saturday 10am - 2pm
Sunday 10am - 1pm
Contact
Any problems finding us please call our on-site team on (number to follow). Please note: This mobile number will only be active from Thursday 12 noon. For enquiries prior to this time please contact our office via booki[email protected] quoting your booking reference number.
Toilets and Showers
Tangerine Fields will be located close to the main festival campsite toilet and shower facilities provided by Noisily Festival.
Set deep in the rolling hills of Leicestershire at the heart of rural England, Noisily Festival of Electronic Music and Arts lies in one of the most beautiful wooded valleys in the country.
Totally contained amongst the trees creating a safe haven where hedonism and escapism can flourish and thrive, Noisily Festival will play host to some of the most exciting musical talent from the UK and abroad, along with a plethora of performance, innovative installations and mind bending visual arts.
You can expect to hear an extremely diverse collection of music; ranging from Bass, Glitch and Breaks, through House and Disco, via the Noisily mainstay of Progressive Techno, and not forgetting the Liquid Stage which has fast become the best outdoor psychedelic trance experience in the UK.
Website: www.noisilyfestival.com